Why the Vaccine Is Recommended
The varicella vaccine prevents severe illness in almost all kids who are immunized. It's up to 85% effective in preventing mild illness. Vaccinated kids who do get chickenpox generally have a mild case.
Chickenpox is a very contagious disease caused by the varicella-zoster virus (VZV). It causes a blister-like rash, itching, tiredness, and fever. Chickenpox used to be very common in the United States.
CDC recommends two doses of chickenpox vaccine for children, adolescents, and adults. Children should receive two doses of the vaccine-the first dose at 12 through 15 months old and a second dose at 4 through 6 years old.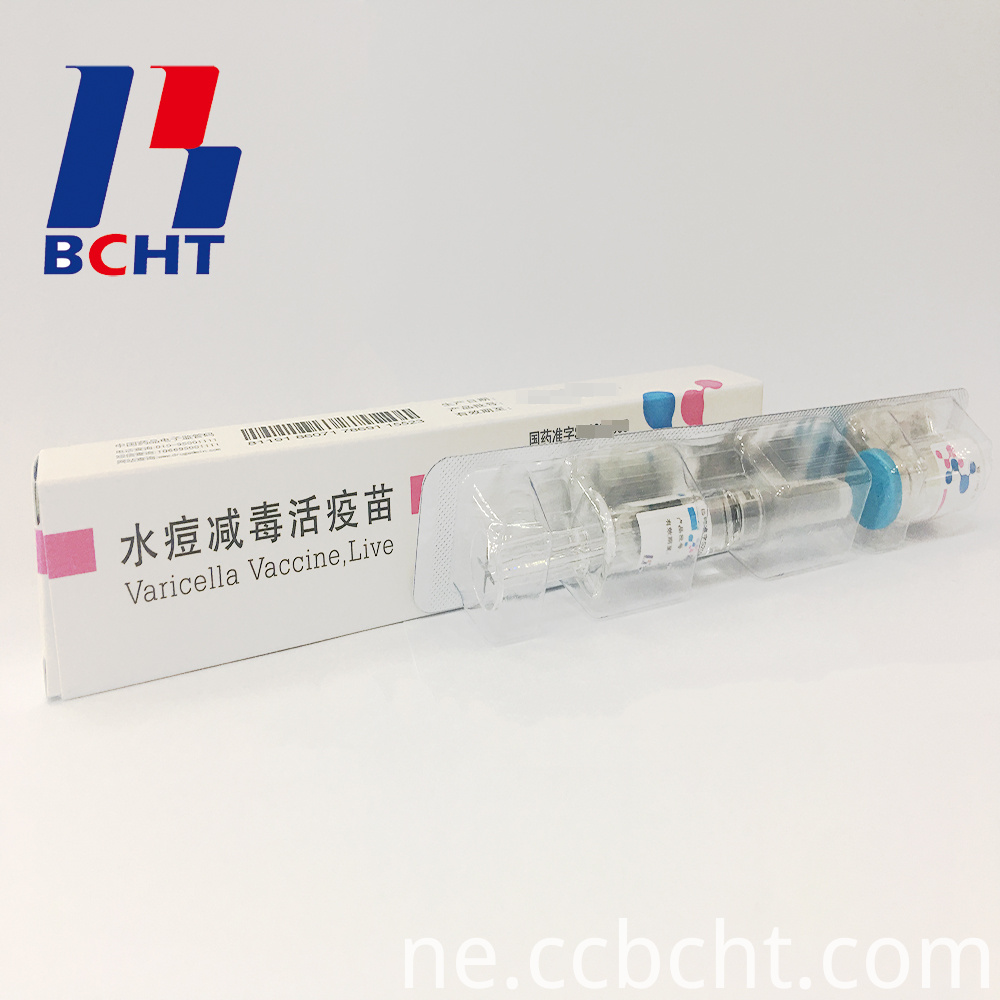 उत्पादन कोटीहरू : Varicella Vaccine (Live) > समाप्त उत्पादनहरू